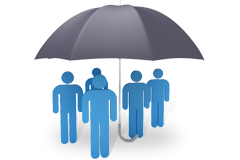 Other Products
Lowndes Halsden can also advise on many other products which are not listed on this website. If you have a specific financial product that you need advice on, please send us an email and we can confirm what help we can give you.
Below are some of the other areas and questions that clients do ask us which we can advise on:-
Utilities (Gas, Electricity, Telephone & Broadband) – Are you getting value for money and excellent customer service?
Income Protection, Accident, Sickness or Unemployment – How would you cope if the worst happened?
Inheritance Tax Planning – Receiving Inheritance or leaving it to a loved one – What will the charges be?
Buildings & Contents – Have you got sufficient cover and value for money?
Credit Cards/Loans – Debt needs to be managed correctly, otherwise you could be paying too much?
School Fees Planning – Have you got enough saved and how best to achieve this?
Tax Planning Strategies – Are all your investments as tax efficient as they could be?
Loan Planning (Including Management of Debt) – Is your debt in the best place and costing you as little as possible?
Personal Financial Protection (Current/Savings Accounts) – Is your money in the best and safest home and delivering good returns?
Capacity For Loss – Have you got too much invested with one company?
Investment Strategies – Active Vs Passive Investments – Do you understand the difference and if so, how does this affect your investments?
Portfolio Planning – Do you understand your current portfolio & should you use Discretionary Fund Management (DFM)?
Life & Health Planning – Do you have sufficient Life or Critical illness cover to protect your mortgage and loved ones?
Retirement Planning (Including flexible drawdown) Are you making adequate provision, to provide sufficient income in your retirement?
Managing Life Changing Events – Have you got savings and/or insurance to best deal with a life changing event?
Residential (Help to Buy) or Buy to Let Mortgages – Have you got the best deal from the whole of the market?
Accountant or Tax Adviser – Do you need a tax adviser, book keeper, accountant, auditor and who should I use?
Solicitor, Conveyancer or Law Firm – What is the difference and who should I use?